Measurements of the size of the routing table have been taken regularly since the start of 1988, although highly detailed snapshots of the routing system only date back to early 1994.
Figure below shows a rather unique picture of the size of the routing table, as seen by all the peers of the Route Views route collector on an hourly basis.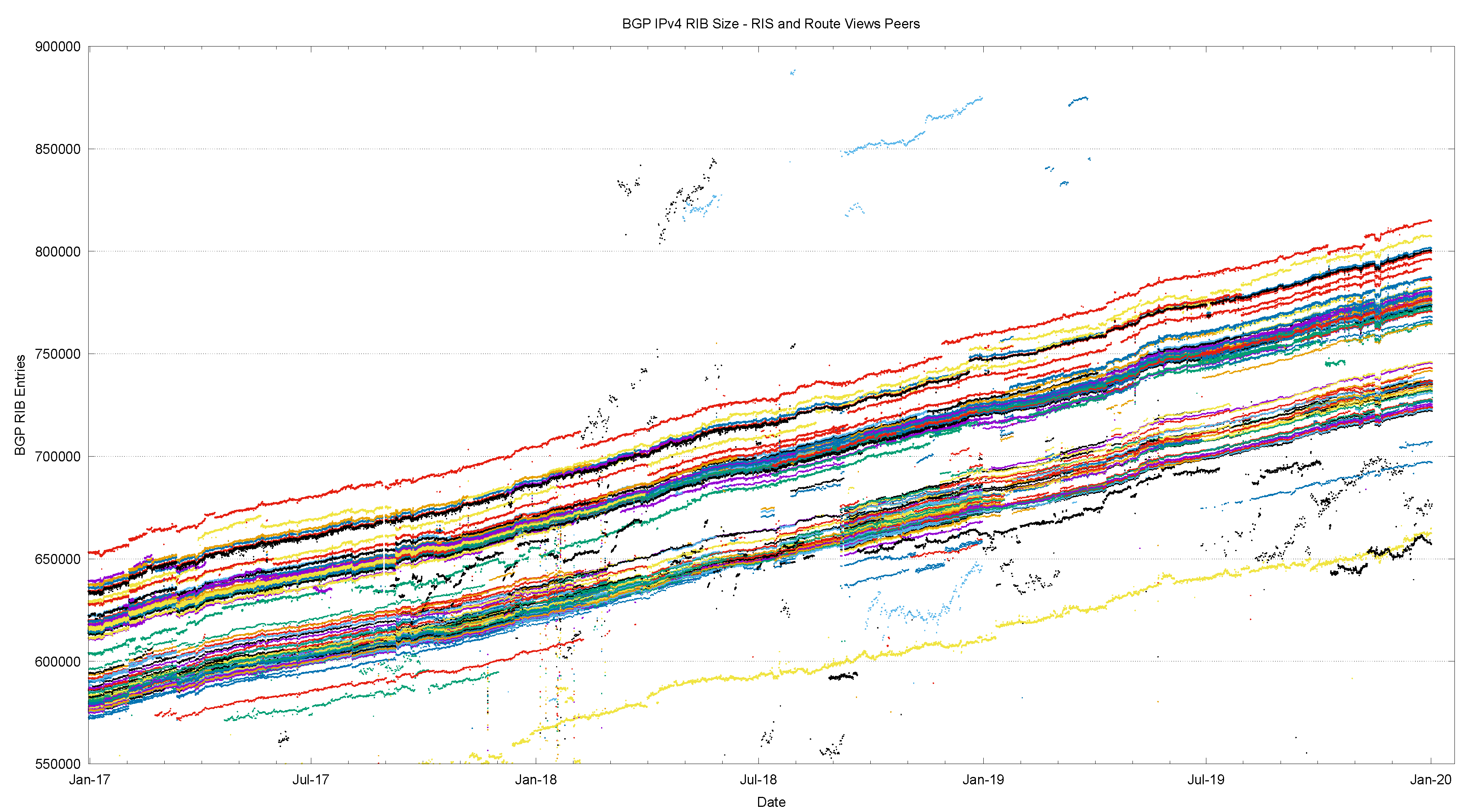 This is evident in Figure below, where I've combined the BGP RIB counts from both the RouteViews peers and the peers of the RIPE NCC's Routing Information Service (RIS).
There is considerable diversity in the number of routes seen at various vantage points in the Internet, as shown when looking at the prefix counts advertised by all the peers of Route Views (Figure below)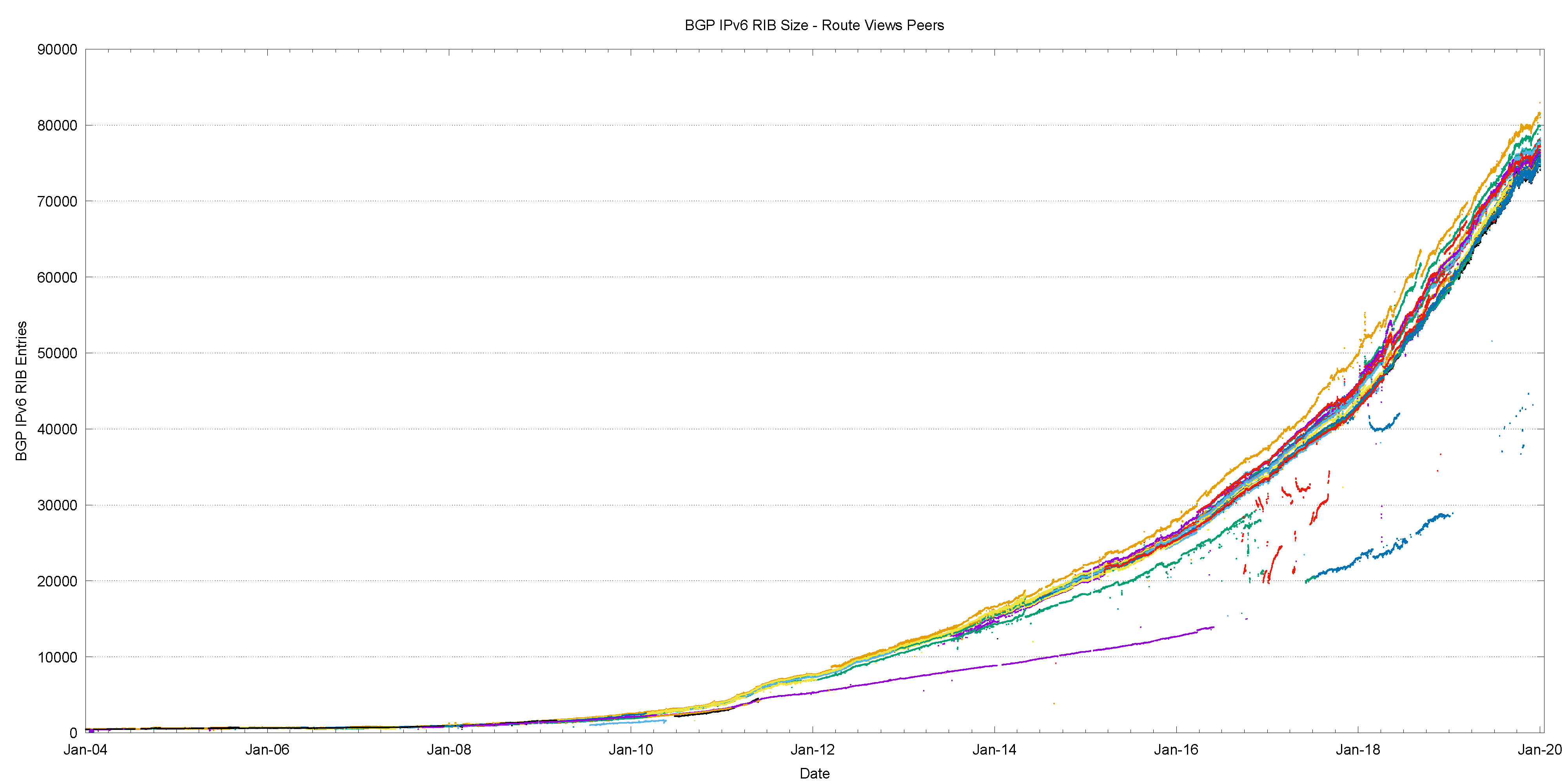 A more detailed look at 2018 and 2019 incorporating both Route Views and RIS is on Figure below.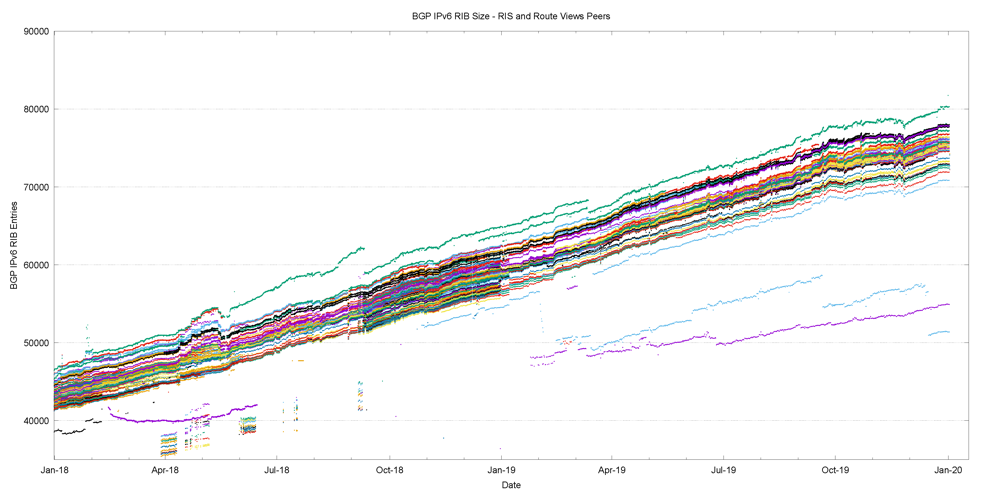 Source apnic.net